WORD OF MOUTH - CHARLESTON REALTOR FINDS SARATOGA BUYER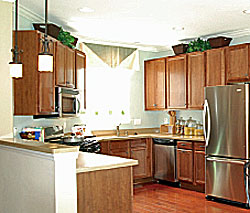 LEADS ARE THE LIFEBLOOD OF the real estate business. While real estate companies, and many agents on their own, advertise in a variety of media outlets that range from print to electronic to cyberspace, advertising professionals will tell you that word-of-mouth is the best lead of all.
Technology has taken the word-of-mouth concept further than anyone could have imagined. Cathy Marshall, an agent with Prudential Carolina in Summerville, South Carolina, has found that Media Services' exclusive e-mail lead generation program is one of the keys to her success in the Charleston market.
Cathy capitalizes on the fact that people planning to relocate to the Lowcountry head first to the Internet. One of her most recent leads from the e-mail lead generation program was a couple from Saratoga, N.Y., with an eye on the Charleston area. Gail, a teacher in Schenectady, and Jack, a manager for a heating and air conditioning company, contacted Cathy through the lead generation program in March.
As Cathy learned more about the couple, she was able to focus on their wants and needs locate an ideal second home in a community calledCharleston Park. With four children between them, Gail and Jack look forward to staying in their Charleston-area home often and plan to move here permanently when they retire.
Not only did they fall in love with Charleston, they fell in love with their new town house, which is being built by KB Home. Familiar with contracting and admittedly "detail-oriented," Jack is especially pleased with the "quality of the construction" and attention to even the smallest detail.
Cathy depends on the leads generated by the e-mail program, but they are just part of the picture. Her ads in Carolina Homes & Interiors also serve to generate many new clients. Tammy, whose daughter will be a freshman at the College of Charleston this fall, picked up a copy of the magazine during a recent stay at a local Hampton Inn. A Pittsburgh resident considering moving to the South, Tammy contacted Cathy to discuss the relocation possibilities.
Leads can come from everywhere, but the best and most consistently productive leads are generated through Media Services' exclusive real estate marketing services.
By Barbara Millen